West Australian State Rugby Football League team 1948 - The WARFL side played their first ever State game against South Australia on Saturday 24th July 1948 at the WACA .They won 31-0 with Jim Carroll, Terry Sullivan and Ken Allen being among the best players. Historically A Gleaves was the first try scorer for WARFL. The team was coached by A Folwell/ Ken Allen with help from Roy Williams, and Captained by Jim Carroll. Roy Williams refereed the game.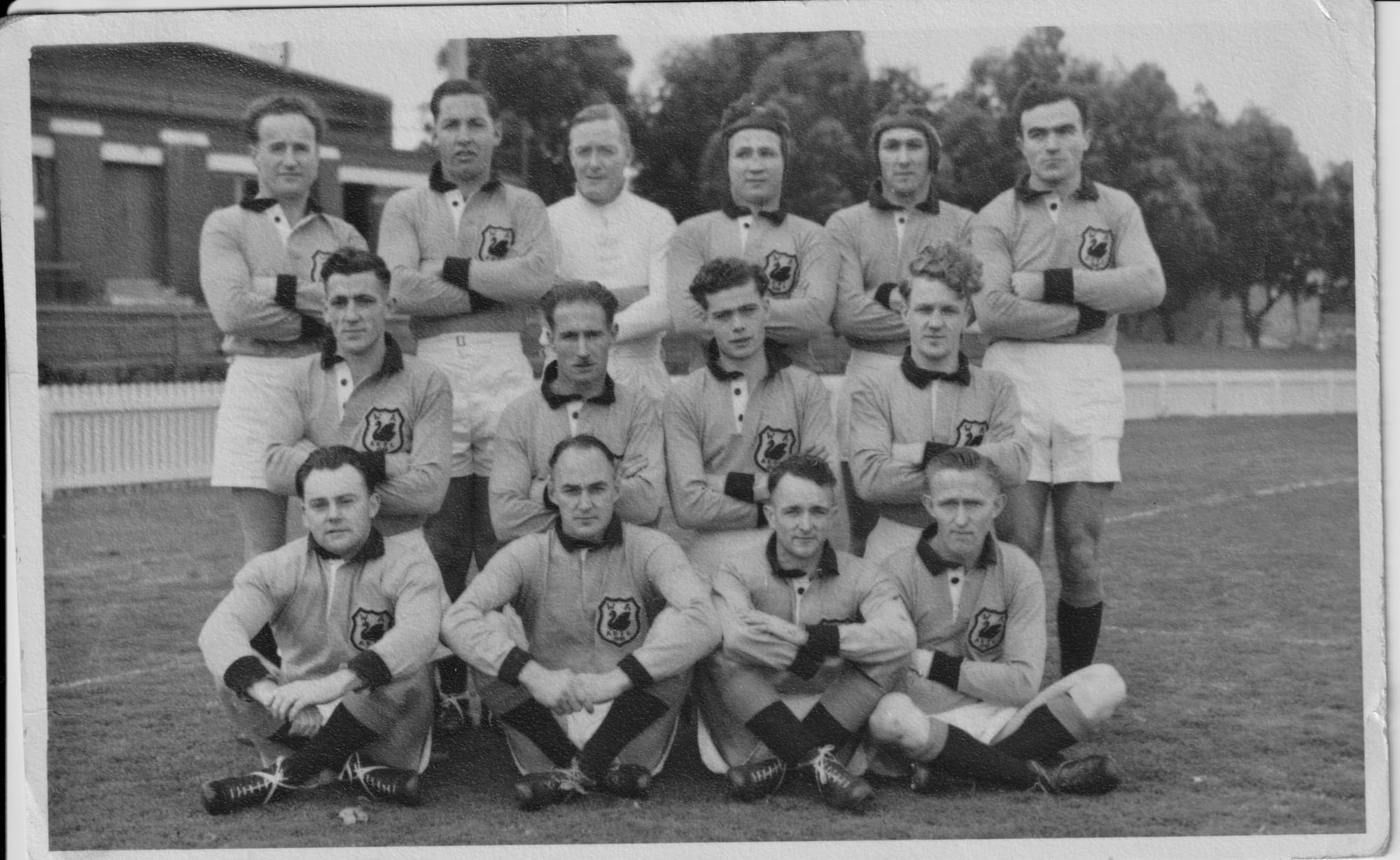 The following players debut for WA and historically were the first players to play for West Australia in rugby league. -
C King,T Sullivan,A Gleaves,B Wells,J Carroll (Captain),R Chester,M Willett,R Owen,K Warner,B Salter,D Tonkin,K Allen,S Cohen,V Boley,F Mike,C O'Conner,J Cousins.